PROPORTIONAL CONTROLS
Soft-touch grabbers move at 0-100% speed, based on how hard the operator presses the control button.
REDUCED CAB SHAKE
OdysseyTM hydraulic controls combined with a 3-axis arm make for a smoother ride for operators over other arms.
SERVICE CANS 20" ABOVE GRADE AND 15" BELOW GRADE EFFORTLESSLY
Above and below grade functionality is enabled by 3D motion control.
JOYSTICK FUNCTIONS: CAN SHAKE, PICK HEIGHT, PICK ANGLE
Functions can all be adjusted and used via the 5-button joystick.
ADJUSTABLE GRABBER PRESSURE
Ability to adjust grabber pressure from the cab allows you adjust on-the-fly for can size and ambient temperature.
IN-CAB OPERATOR MONITOR
This unique feature provides on-screen guidance to help access the can faster - while keeping the operator's eyes facing forward for an added sense of safety.
SPEAR FEATURE
Grabbers can be programmed to partially close, allowing operators to move quickly between cans placed close together.
CAN WEIGHING
Ability to set max threshold and automatically halt the lift if overweight. This also allows you to monitor for repeat overload offenders and protects the arm (and the hopper) from damage.
QUICK CHANGE ARM
Arm can be completely removed and replaced in 60 minutes. Ask to see the time-lapsed movie.
FAST & PRODUCTIVE ARM
Combine 7-second cycle times with can-shake and above/below grade access - and you have an arm that delivers lower TCC.
FULL EJECT
The Command-SSTTM is a full-eject body, and can be initiated with the press of one button on the joystick. Vehicle remains stable at a landfill or MRF.
FUEL SAVINGS
Load-sensing hydraulics only run the pump when needed.
LOW DUMP HEIGHT
Lower dump height avoids overhead obstructions.
REDUCED MAINTENANCE
Fewer moving parts equals less downtime.
DURABLE ARM REQUIRES NO REBUILD
Fewer moving parts, results in less maintenance and downtime. Over 4 million cycle times in testing, resulted in ZERO rebuilds.
LARGE HOPPER
The large hopper enables reduced pack cycles that translates into less wear and tear to the arm and the hopper.
IN-CYLINDER AND ARC SENSING
Packer Arc Sensing eliminates proximity adjustments and the need for calibration.
DISTRIBUTED I/O
Reduces wiring and aids in troubleshooting.
PROVEN DURAPACK® BODY
The DuraPack® body is a proven market leader in durability and payload. Now optimized to reduce weight by 2,000 lbs without impacting strength or payload capability.
BODY MOUNT ALLOWS EASY ACCESS & REDUCES FRAME STRESS
The body-mounted arm frees up the frame rail for other chassis components, reduces frame rail fatigue and makes servicing the arm easy.
ZINC TUBES
Use of zinc hydraulic tubes eliminates corrosion, therefore reducing hydraulic leaks and preventing the need to replace components over the life of the body. This reduces maintenance and downtime costs.
Command-SST™ Optional Features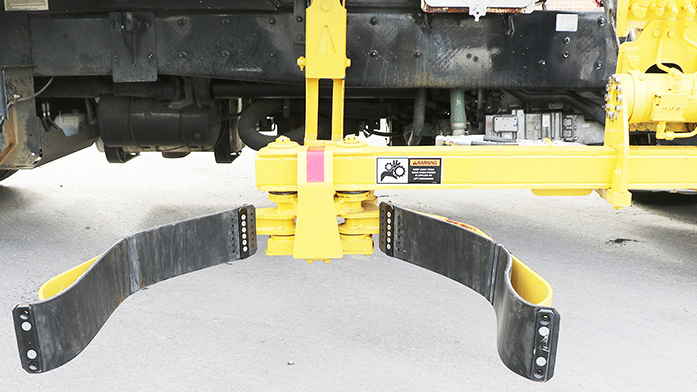 CUROTTO-STYLE GRIPPERS
Long, slender, straight grabber geometry gives you the ability to reach in tight places and spear containers.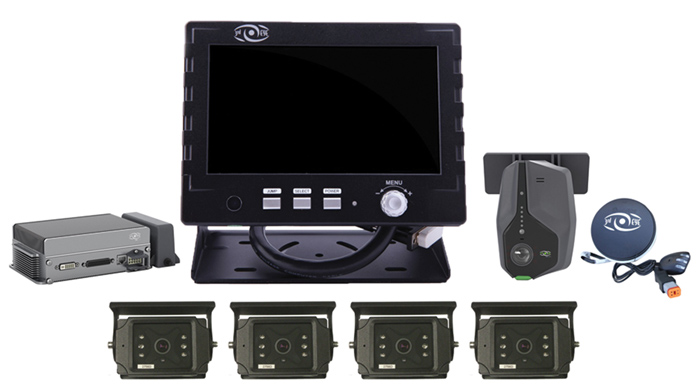 OPTIONAL 3RD EYE® DIGITAL PACKAGE
Includes factory installed 3rd Eye Cam, Radar System, and up to five 3rd Eye cameras.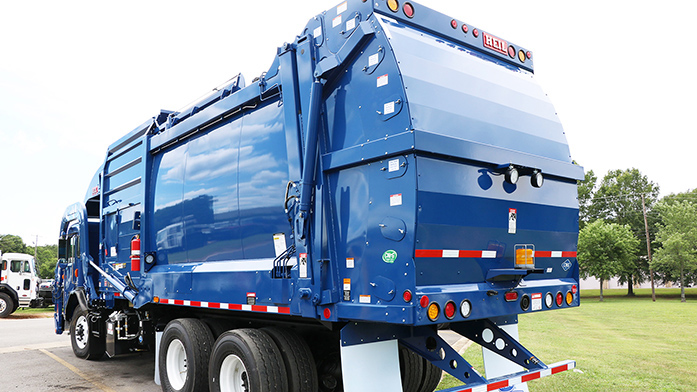 OPTIONAL CNRG™ TAILGATE
The lower profile, fully integrated CNrG™ tailgate fuel delivery system will revolutionize the way you use CNG garbage trucks.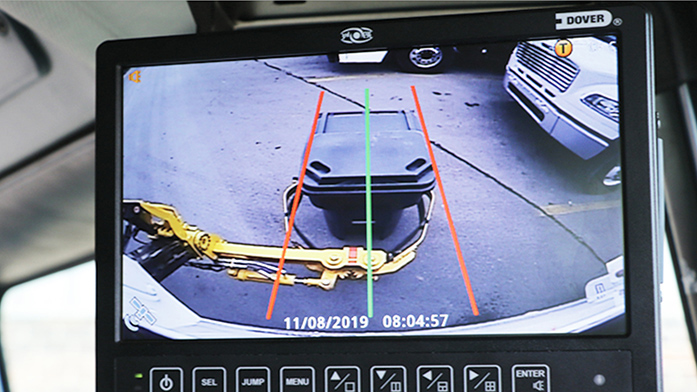 GRABBER CAMERA WITH CONTAINER GRID LINES
Camera and light integration into the hopper sidewall allow for newly designed grid lines to be placed on monitor, allowing for quick line up of cans.