EL PASO, TX (January 23, 2018) – Heil's industry-leading dealer network is riding a little taller in the saddle now. Heil of Texas, which has been providing quality sales, parts and comprehensive service to fleet owners since 2001, is increasing its investment in the Lone Star State and New Mexico with the opening of a new facility in El Paso.
"Heil's dealer network provides unequalled service to waste haulers throughout the country," said Pat Carroll, President of Heil. "In many parts of the country our competition is actually pulling out of some markets, so we're proud to focus our efforts on supporting Heil of Texas and other Heil dealers as they continue to expand their territory to serve more customers."
Heil of Texas sells and services all Heil products, including OEM parts. The company also operates two full-time dedicated service trucks to service the Rio Grande Valley, West Texas and New Mexico.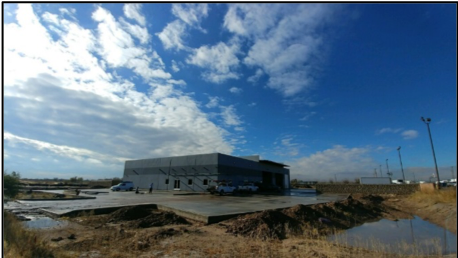 "We're a total solutions provider, with three parts, service and sales locations in Houston, Dallas and San Antonio," said Larry C. Davis, co-founder of Heil of Texas. "Our El Paso location expands our reach so we can better serve our valued customers in New Mexico, West Texas and the Texas Panhandle."
The new El Paso facility will have eight service bays and a staff of trained technicians.
Davis spent 25 years in the solid waste industry on the chassis side before co-founding Heil of Texas, bringing his industry and dealership experience to the body side of the business. Through focused leadership, he hired a team of solid waste professionals and opened facilities statewide in order to offer superior service after the sale.
As the total solutions provider for Texas and New Mexico, Heil of Texas represents four premium manufacturers that offer a wide variety of solid waste collection vehicles, bulk waste loaders, balers, sweepers and pothole patchers. Our partners offer industry leading technology and productivity in their product offerings. These include:
Heil solid waste collection bodies
Vac-Con combination cleaners and hydroexcavators
Palfinger/Epsilon bulk waste loaders
Schwarze Industries street sweepers and road patchers
Employees of Heil of Texas are guided by five principles: Integrity, Service, Goodwill, Product Knowledge and Follow-through. Because of their commitment to these principles, Heil of Texas is able to provide customer service that is unmatched in the industry.
Heil, established in 1901, is the first ISO 9001:2000 certified manufacturer of refuse collection bodies in the United States. Heil is the industry leader in automated waste collection technology and offers the broadest product line, including front loaders, rear loaders, side loaders, multi-compartment vehicles, and roll-off hoists. OEM and aftermarket replacement parts are available through Parts Central. Heil is part of Environmental Solutions Group. For more information, visit www.heil.com.